Today we are going to discuss some important Accenture Coding Questions and answers that has been asked in previous years for engineering Fresher hiring.
So, If you are also appearing in Accenture, then there are fair chances that you can get same difficulty.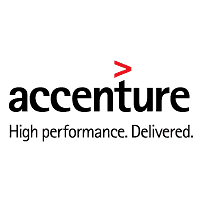 ---
Given an array of size n, write a function to find the sum of the largest and smallest element in the array.
Input specification:
Input1: integer n, describing the size of the given array.
Input2: integer array, specifying the elements of the array.
Output Specification:
Return an integer as the sum of the smallest and the largest elements in the given array.
Example 1:
Input 1: 4
Input 2: {9,5,0,11}
Output: 11
Explanation:
The largest and smallest elements in the given array are 11 and 0 respectively. Sum of the two elements is 11+0=11
Example 2:
Input 1: 7
Input 2: {-9,15,80,101,4,95,-101}
Output: 0
Explanation:
The largest and smallest elements in the given array are 101 and -101 respectively. Sum of the two elements is 101+(-101)=0
Solution in C :
#include <stdio.h>

int main(void) {
	// your code goes here
	int n;
	scanf("%d",&n);
	int a[n];
	for(int i=0;i<n;i++)
	    scanf("%d",&a[i]);
	int max=a[0], min=a[0];
	for(int i=1;i<n;i++) {
	    if(a[i] > max)
	        max = a[i];
	    if(a[i] < min)
	        min = a[i];
	}
	int sum = max+min;
	printf("%d",sum);
	return 0;
}
Output:
4
9,5,0,11
11